How do we combine existing methods with new technology? Join us for an informative webinar with Swedtrain Tech&Future, where we will focus on practical examples involving AI and machine learning in the railway industry. On September 27th, we have invited PROSE and SYSTRA (formerly Atkins Sverige AB) to explore how we can use what we already have to improve railway efficiency through AI and machine learning.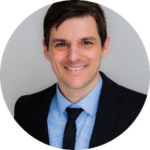 Felix Saur
Felix Saur began his career 14 years ago at ALSTOM Transport and has now been working at PROSE AG for 6 years. As an engineer, he was active in vehicle dynamics, bogie monitoring and measurement technology and switched to PROSE internally in the consulting area in 2022.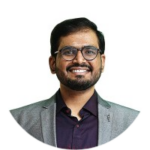 Rohan Kulkarni
Over the last 5 years, Rohan has contributed to the railway sector, delivering operational excellence through pioneering data-driven methods for condition-based and predictive maintenance. Presently, he holds the position of Predictive Maintenance Lead at SYSTRA AB.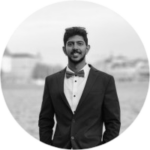 Sumanth Ram
Sumanth has worked with predictive maintenance for rail wheels and rail vehicle components for 2 years by analyzing data collected from various wayside sources. He then switched to SYSTRA AB in 2023 to work with digital asset analytics for railways.